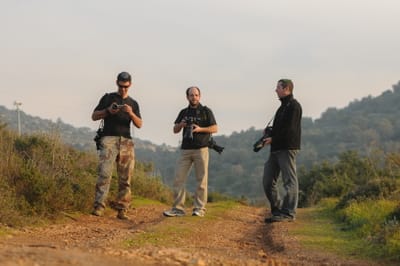 Tazpit Press Service (TPS), Israel's News Agency, is a non-profit founded in 2010.
What is a news agency?
A news agency, like Associated Press and Reuters, and national news agencies, distributes its coverage to all the media outlets in its network. One news agency article, video, or photograph can be reprinted in 100s of media outlets.
For that reason, news agencies are the most influential media source today.
Why does Israel need a news agency?
TPS is at the scene when news breaks, making sure that coverage is accurate and complete.
By getting the truth out first, TPS prevents biased coverage from making an impact.
TPS also shows the complete picture in Israel - from technology to archaeology.
TPS is the only news agency investing in investigations from an Israeli perspective.
How does TPS make it happen?
TPS' impact is made by its dedicated staff and over 300 volunteers across Israel. With such a wide network of citizen journalists, TPS is uniquely positioned to cover the complete picture of Israel's news.
Support TPS!